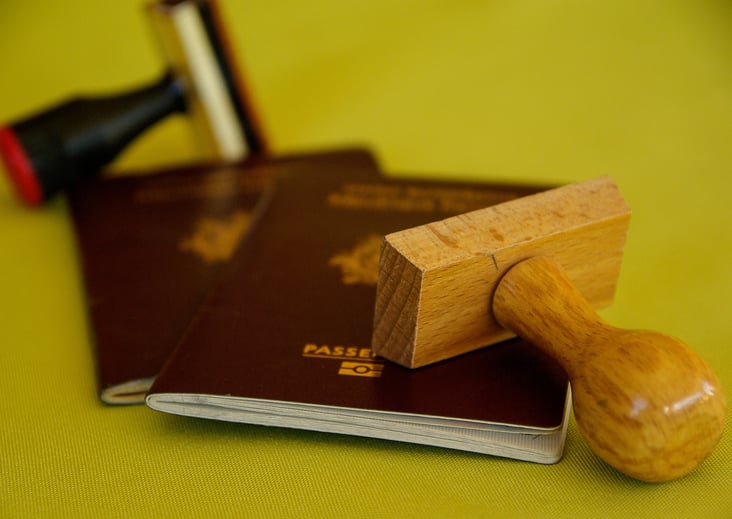 Most employers would agree that hiring the right people is key to their businesses' success, and much time and energy goes into the hiring process. Besides the specific criteria employers are looking for in each job candidate, they must also comply with federal and state employment laws. This includes their responsibilities under the Immigration Reform and Control Act (IRCA) during the hiring process.
According to the U.S. Citizenship and Immigration Services, "Form I-9, Employment Eligibility Verification, requirements come out of the Immigration Reform and Control Act of 1986 (IRCA). IRCA prohibits employers from hiring and employing an individual for employment in the U.S. knowing that the individual is not authorized with respect to such employment. Employers also are prohibited from continuing to employ an individual knowing that he or she is unauthorized for employment. This law also prohibits employers from hiring any individual, including a U.S. citizen, for employment in the U.S. without verifying his or her identity and employment authorization on Form I-9." (Website: U.S. Citizenship and Immigration Services)
For every employee hired after November 6, 1986, employers must verify their identity and employment authorization. They must also have a completed Form I-9 (Employment Eligibility Verification) for each employee who is required to fill out the form.
If an employer knowingly hires and employs a person who is not authorized to work in the United States, there are penalties involved. Monetarily, violations range from $539 to $21,563 per violation, with repeat offenders receiving penalties at the higher end. But monetary penalties are not the only consequence for hiring and employing unauthorized persons. Employers may receive up to 6 months in prison for such practices.
There are also penalties for substantive violations of the Form I-9 (including mistakes in preparing and failing to produce a Form I-9), which range from $216 to $2,156 per violation. In addition, committing or participating in document fraud for satisfying a requirement or benefit of the employment verification process or the Immigration and Nationality Act (INA) could result in fines ranging from $445 to $8,908 for each document.
With such penalties as high fines and even imprisonment, it is critical that employers be aware of the immigration laws in regards to the hiring process. To avoid the costly penalties involved with hiring and employing unauthorized persons, employers must take the steps necessary to stay in compliance with these laws. Sometimes, however, this is just one more thing to add to the many responsibilities that employers already have.
At pinnaclesolveshr, we are experienced in understanding these laws. We use our expertise to ensure that employers stay informed of and compliant with the many laws that affect their businesses.
Download HR Compliance 2017 to learn more about these laws and how we can help you comply on every point.