Whether you are a small, mid, or large organization; you are going to need HR services. These services can include payroll, benefits, workers' compensation and all other administrative functions that are imperative to your success. Since, these activities are demanding and require time, business owners will outsource some or all of these functions, depending on their needs. Before deciding what to outsource it's important to understand the differences as well as the benefits between the three most common HR outsourcing options: PEO, ASO, and HRO.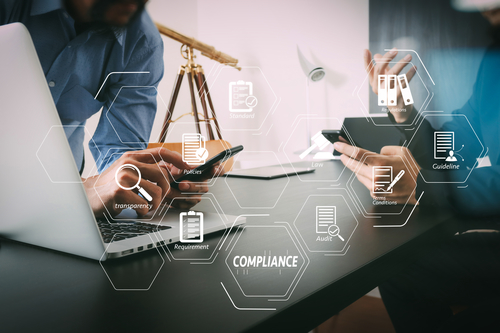 A Professional Employer Organization (PEO) offers payroll processing, employer payroll tax filing, access to benefits, workers' compensation insurance, and other human resource functions necessary for running a business. This allows you to focus on growing your organization.
What does this mean for your organization?
Under the co-employment relationship, the PEO becomes the employer of record for tax purposes. Allowing you to rest assured that tax filings are being handled by a professional with tax expertise.
Lower State Unemployment Tax Rate (SUTA) - If you have experience high turnover and your state unemployment tax rate (SUTA) is high, you have the option to be under the PEO's SUTA rate which can help lower your rate and improve your organizations' SUTA over time.
An Administrative Service Organization (ASO) gives you the option to outsource your administrative HR tasks such as processing payroll, administering benefits, and helps with regulatory compliance. However, unlike our PEO solution, an ASO does not fall under a co-employment agreement.
What does this mean for your organization?
You will continue to be the employer of record for tax purposes. Your organizations' payroll tax filings will be filed under your F-E-I-N. Also, the ASO minimizes your risks and liabilities by outsourcing key employment-related tasks and responsibilities to industry experts to relieve you from administrative burdens.
Human Resources Outsourcing (HRO) is similar an ASO & PEO in that it provides a suite of services tailored to help your organization manage risks and responsibilities related to employees. The HRO model is referred to as the a la carte option since it is focused on specific strategies related to the development of your organizational culture and workforce.
What does this mean for your organization?
You will have a designated HR representative to act as your strategic partner who provides hands on HR consulting.
Assistance with recruiting top employees and strategies to become a competitive employer.
Increased performance and engagement among your employees by creating an attractive and supportive culture.
SolveHR is here to help you find the best solution for your organization. Here to Serve!